Welcome to Mystic Oak Golf Course
ARRIVE 15-20 MINUTES EARLY & BE READY TO TEE OFF AT YOUR ASSIGNED TEE TIME.
Greens are smooth and well maintained and the golf course has been trimmed and manicured to make your golf round enjoyable and fun. Great course and fantastic value.
Mystic Oak Golf Course is open to the public. We feature 18-holes that are ideal for all levels of golfers and are designed to let you enjoy & improve your game. Mystic Oak is not heavily bunkered, but water does come into play on half of the course.
The idyllic settings will let you step away from life for a little while and focus on your passion: golf. You can test your golfing skills with our long fairways, water hazards and carefully placed bunkers.
The golf cart fleet was recently updated, and is kept clean. Mystic Oak is walker friendly as well.
Mystic Oak Golf Course offers an assortment of excellent ammenities. We feature a quality Golf Shop with an assortment of the latest golf gear: shirts, golf balls, gloves, shoes, plus additional items. The Golf Shop is headed by Gary Pace.
Mystic Oak Golf Course also has a new, very large pavillion which is excellent for hosting your next golf tournament, charity event, class reunion or family get together.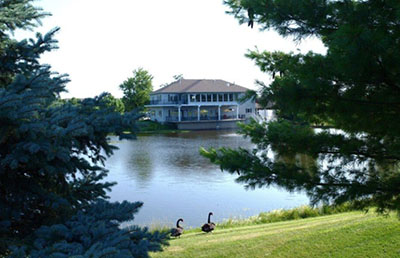 The grounds crew is headed by Superintendent Dean Elder who came to Mystic Oak in June 2017 and brought science, knowledge and experience with him, which in turn has produced a beautiful golf course which is in great shape. He continues to work hard to improve Mystic Oak on a daily basis.
The ownership group, headed by Carl Unverfehrt, has recommitted to making Mystic Oak Golf Course a golf course of quality, beauty, and value. The ownership group and eager staff have one goal: To ensure you have the most enjoyable day of golf possible.
Mystic Oak Golf Course Memberships
Having been in the golf business for a long time, we have different golf memberships to best suit you. So what are you waiting for? Give us a call and come take a guided tour of our golf course and facility. Contact our Golf Shop for details and benefits of our memberships at (618) 939-4646.